---
Welcome to the Springfield Motorboat Club!
Looking back at our history, in the spring of 1933, the Springfield Motor Boat Club was organized with Louis Schwartz, Herbert Adams as President, William Kessling as Vice President, Chan Charlson as Secretary, and Dr. A.E. Walters as Treasurer. The club had a roster of approximately 30 members. Over the years, The Springfield Motor Boat Club has thrived and has a rich tradition as a private, family oriented club, where members and their families socialize, enjoy boating, and lake activities. We look forward to many more years as a boat, dining, and social club on Lake Springfield. We hope you will consider joining our club.
Sincerely,
Don Buttitta, Commodore

Look for us on Lake Springfield!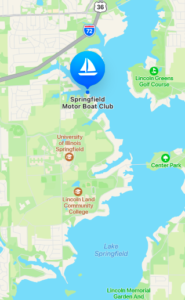 Club Address: 17 Club Area, Springfield, IL 62712